Description
This entry-level 7-inch tablet is covered by a black matte finish. Alongside four round corners, it feels comfortable in your hands. At 7.48 x 4.33 x 0.31 inches, its dimensions are relatively small, so it is easy to carry around for reading, viewing videos or playing light games on the go. Plus, this tablet has an Eye Health option that can be activated from the top menu. It makes the color warmer and the blue light less aggressive, perfect for reading books at night.
When it comes to the screen, MatrixPad Z1 is equipped with an IPS display that has a resolution of 1024 x 600 pixels. It is driven by a quad-core processor, and it works along the Mali-G31 GPU 1GB of RAM and 32 GB of storage memory. Besides, you'll be able to find a 3.5mm headphones jack, a micro SD slot that supports up to 128GB and a micro USB charging port on the top edge.
Fast and Responsive Performance
Equipped with the powerful and energy-saving 64 bit Quad-core processor 1.5GHz, RAM 1GB, MatrixPad Z1 enables quick app launches, smooth videos and great overall performance.
Crisp and Vivid 7 Inch IPS Display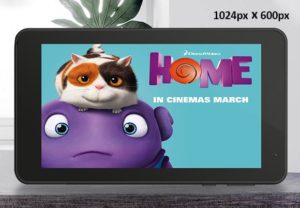 The 7 inch MatrixPad Z1 tablet adopts a 1024 x 600 IPS display, delivering bright images with vivid colors for a more true-to-life viewing experience from all angles.
Eye Health Function
Read comfortably at night with Eye Health, an extra feature that automatically adjusts and optimizes the backlight for a more comfortable nighttime reading experience.
Store Happy Moments
The tablet offers 32GB of onboard memory. With a microSD card slot (microSD card sold separately), it can add up to 128GB. So you can store more eBooks, songs, videos, photos and music.